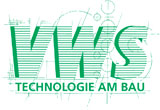 make over with German technology
Call (+9122) 2417 5727 and experience the magic

Since the founding of the company in 1981, VWS has established itself as a manufacturer and merchant on the European market for profiles used in drylining, plastering and rendering as well as for edging beads, solutions for junctions, movement joints and finishes to facades.
Click here for more...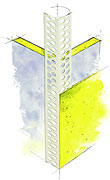 What is a Corner Bead?
A strip of formed PVC placed on outside corners of drywall before applying drywall 'mud'.
The outside corners of drywall can be damaged easily. Installing a corner bead will prevent the edges from crumbling and help make a smooth seam.

Talk to us
For product information or a demo request, we'd be more than happy to talk to you. Call us on (+9122) 2417 5727 / 6634 5727

Click here to Download Brochure
Detailed illustration with specifications of all our product range
VWS - A Vollmer group company.